Pia posting about Software freedom day, software freedom day online shop is up, reminded me about something I've been meaning to post for a while.
When you send in the address to get your team's t-shirts and goodies, make sure you get it right!
Last year I helped pack all the goodies that we sent overseas, this was sometime in August if I remember correctly. We needed to put a return address on the packages so I offered the use of Bulletproof's address.
6 months later the following turned up on our doorstep.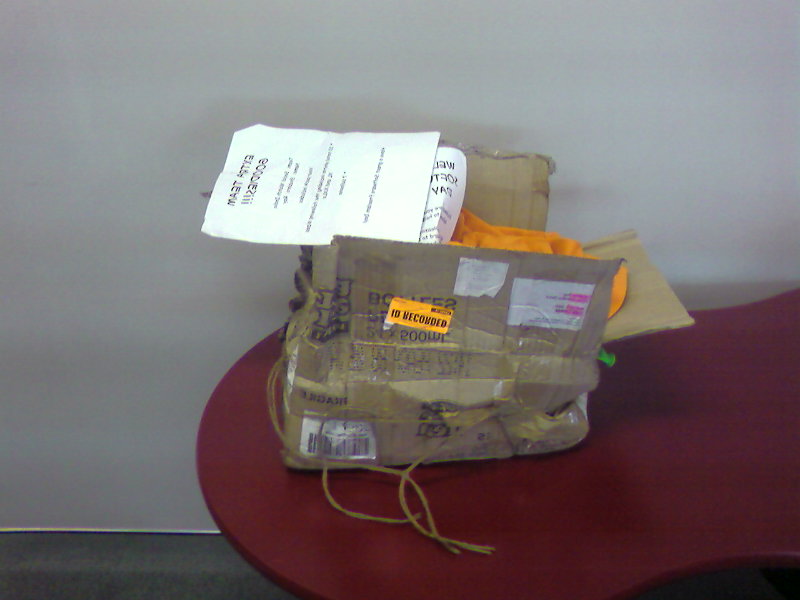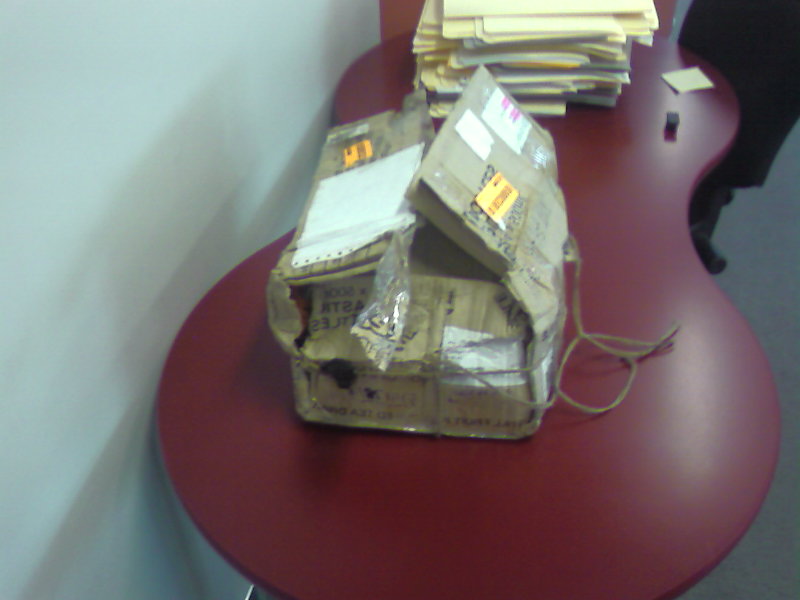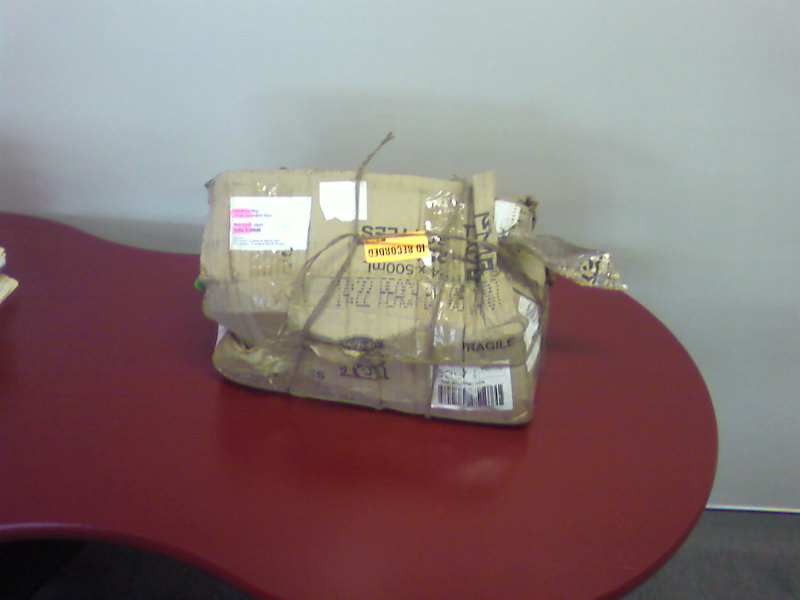 Notice the use of hemp rope and wax seal. This box has been through a lot!