Originally posted on Linked In https://www.linkedin.com/posts/johnf_startup-fundraising-angelinvesting-activity-6894054069724422145-LChf
TL;DR
Founding a new startup, Gladly, where we are exploring a fresh take on favours
Stepping back at AC3 into a Strategic Advisory role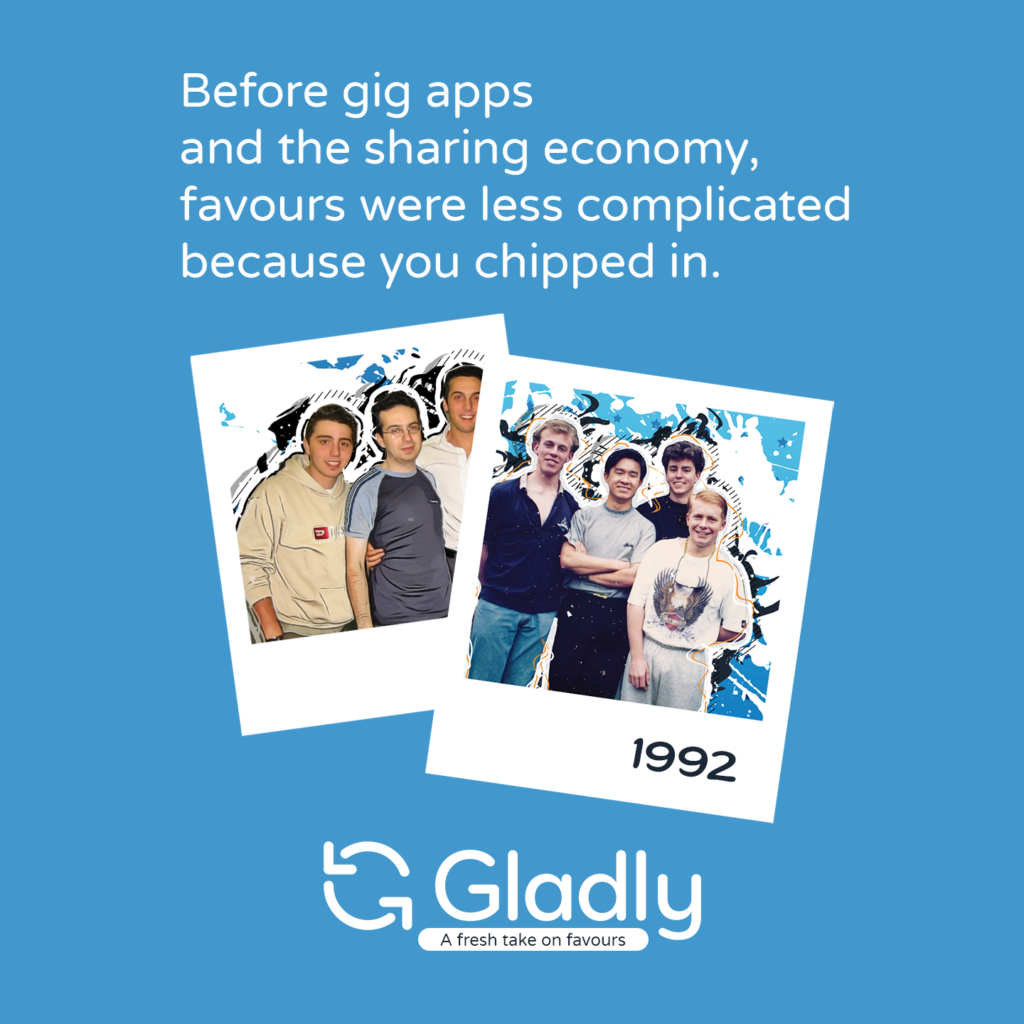 At the start of this month, I stepped back from my role as Head of Product and Technology at AC3.
My Bulletproof/AC3 story kicked off in late December of 2000 when I joined @Anthony Woodward as a co-founder of Bulletproof. It has been a 21-year journey with many key milestones and pivots that I am extremely proud of along the way:
Managed Linux Gateways
Managed Cisco
Windows and Linux Shared and Dedicated Web hosting
Australia's first VMware Public Cloud (Not that we knew what a Public Cloud was back then)
Managed AWS and Azure
Listing on the ASX as BPF
Acquisitions – Infoplex, Cloud House, Pantha Corp
Being acquired by AC3
I want to thank Anthony for taking the jump all those years ago, it has been a phenomenal journey that I wouldn't trade in a heartbeat.
The last four years at AC3 have been a transforming experience for me. @Simon Xistouris has been an exceptional leader who has helped me level up. I want to thank Simon for welcoming me into the AC3 family with open arms. There is so much of the ethos, values and approach that I will take with me into all future endeavours. I am going to miss working daily with the AC3 team, in particular the executive team of Steph, James, Claudia, Bogdan and Harry. They are an amazing group of individuals and AC3 will continue to do amazing things under their stewardship. I'm glad to be able to stick around in an advisory capacity.
For my next big adventure, I'm launching a new startup with @Chris Johnson as my co-founder. We are exploring a fresh take on favours and launching the favour economy. We've put in significant work over the last 6 months and are looking to launch in February. You can get a sneak peek at https://gladlyapp.com
P.S. We are fundraising at the moment, if you are interested please reach out to me.